HOW R&D FACES OFF WITH THE TOP CONSTRUCTION AND ROOFING CHALLENGES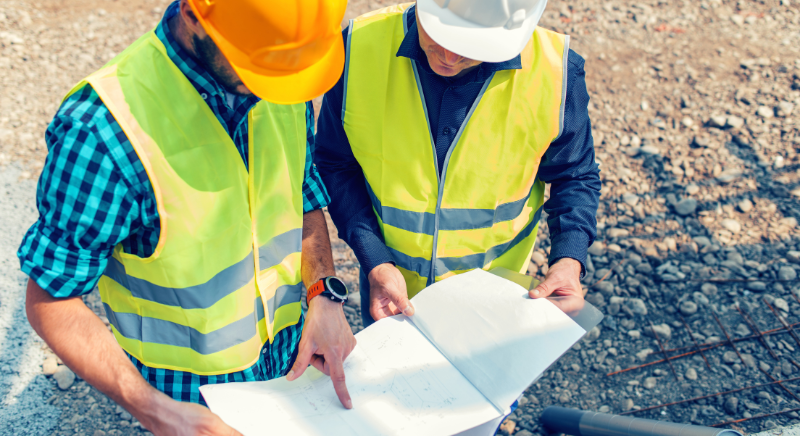 While the rest of the country has suffered from an economic slowdown, Florida has been relatively buffered from its effects because of the influx of new residents. What we know is that new residents equal construction – whether it be residential, office build-outs, or a roof on a new construction project. 
Like many industries, construction and roofing have been evolving to adapt to modern technology and today's culture. Innovative tools have allowed us to plan and budget while the consumer has become more savvy. 
The pandemic caused disruption and accelerated changes, and today, we see a very different playing field in our industry. So, how is R&D addressing the top challenges in construction and roofing?  
We take pride in its ability to adapt and navigate challenges and deliver high-quality residential construction projects. Here is how we've outlined our approach to the top three challenges facing us today. 
CONSTRUCTION CHALLENGE: Rising Material Costs
Headlines have been heavy with reports of rising material costs and sourcing challenges. We employ several strategies to contain costs: 
Strategic sourcing: Relationships matter when it comes to sourcing.  We have established long-term relations with reliable construction suppliers to secure competitive pricing and stay attuned to the available pipeline of material. 
Value engineering: Our team has the experience to be able to identify cost-saving measures without sacrificing quality. 
Sustainable Building: We incorporate common sense practices – old and new – to keep waste to a minimum. We measure twice and cut once. We are forward-looking so that we plan ahead. Just as important, we make sure our team is aware of the endgame so they can be strategic in their efforts as well. 
CONSTRUCTION CHALLENGE: Skilled Labor Shortages
It seems that every industry has been faced with the skilled labor force challenge. Our answer is simple: we have created a nurturing culture where our team feels like family. 
Professional development: We are not afraid to pull our team out of the field for in-house training. Sometimes, you need to slow down to move faster. We know that in-house training helps our team move faster and smarter. 
Embracing technology: Construction software and drones help us streamline processes and reduce reliance on manual labor in some areas. 
Mentorship: Mentoring in construction has a different connotation than many other industries. We pair up experienced team members so that we can transfer skills and build relationships. We understand that these relationships create loyalty and pride, so we work to create harmony on the job and off the job.
CONSTRUCTION CHALLENGE: Changing Building Regulations
Building regulations vary from one locale to another and change over time. Changes can be affected by current events or a shift in administration. Our company works to stay on top of these changes by: 
Specialization: R&D Construction and Roofing offer capital improvements and tenant buildouts for

commercial projects

and new

residential projects

. Our

roofing expertise

sets us apart from our competitors. We work in South and Central Florida, so we understand the intricacies of the different municipalities. We create teams that know their craft, inside and out.  

Industry Awareness: From being involved with

construction industry trade associations

to systematically reviewing construction publications, we work to stay abreast of what is happening in our environment and the issues that may impact it. 

Pre-Construction Consultations – A new construction project always starts with a pre-construction consultation so that we can understand the nuances of a project and help navigate the world of permitting and regulation compliance. 
We understand that each construction project is a unique challenge structurally and financially. As the world of construction evolves, so does R&D Construction and Roofing. 
Whether it is a commercial building, apartment complex, industrial park, retail center, restaurant, school, or even a house – we guarantee that all of our customers will get the best professional service possible for the price, and we are here to meet the construction challenges head-on. 
R&D Construction and Roofing is a licensed and insured commercial construction company serving Miami-Dade, Broward, Palm Beach and Monroe Counties and the Tampa Bay area, specializing in complete commercial roofing, build-outs and tenant improvements. We provide an all-in-one construction solution for our customers from start to finish, including:
WE ARE CERTIFIED IN THE FOLLOWING COMMERCIAL ROOFING SYSTEMS