How to Ensure That Your Roof Coating Lasts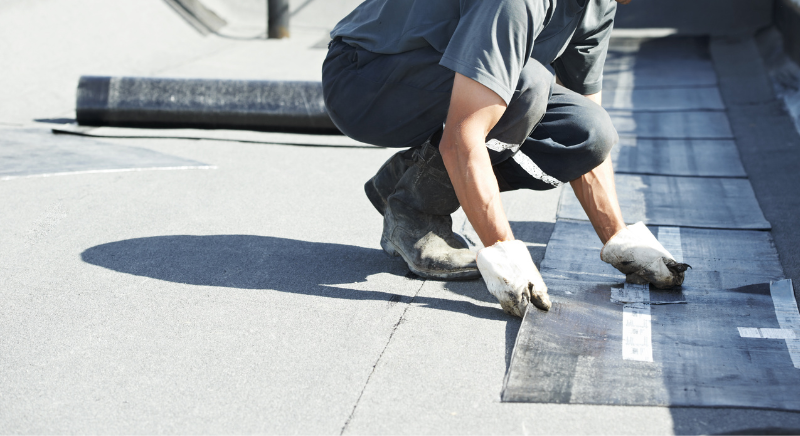 Proper waterproofing of your commercial building is essential to safeguard the structural integrity of your commercial real estate asset. Roof coating are a great alternative. 
Commercial roof coatings are perfect for a low-slope roof. It extends the life of the roof and improves aesthetics. Looking similar to paint, commercial roof coating has a thicker consistency and higher solids content. Roof coatings are typically systems that are applied via conventional or airless spray equipment, a roller, or a brush. An application is then allowed to dry and cure to form a highly elastic barrier that helps protect the underlying substrate from weather elements, water penetration, and UV damage. If done right, roof coating systems can extend the life of the roof by ten or more years. But there are a few things you need to know. Following is a quick guide to ensure chemical waterproofing lasts. 
Choose the Ideal Roof Coating Material
Selecting the right waterproofing material is paramount. Different materials cater to various surfaces and conditions. Depending on your commercial building's needs, opt for the material that suits it best.
Whenever possible, opt for waterproofing materials that come with a manufacturer's warranty. Be sure to understand and adhere to the warranty terms and conditions meticulously.
Proper Application Technique
Every waterproofing material comes with manufacturer-specific guidelines. A qualified contractor pays close attention to these instructions, particularly regarding temperature and humidity conditions during application. In fact, many manufacturers require a certified contractor to apply the coating for any manufacturers' warranties to be valid.
Prioritize Regular Maintenance and Document Everything
Once the waterproofing is in place, establish a maintenance schedule. Regularly check for signs of wear, damage, or deterioration, and address any issues promptly to prevent water penetration. Once again, this is critical for any manufacturer's warranties and 
Maintain thorough records of the waterproofing materials, installation dates, and all maintenance or repairs performed. Without these records, it can cost tens of thousands of dollars in future repairs that could have been prevented.
Effective chemical waterproofing can be a cost-effective way for you to prolong the life of your roof. With a proactive approach to waterproofing maintenance, you can ensure that your investment in waterproofing lasts, providing reliable protection for your commercial property for years to come.
R&D Construction and Roofing is a licensed and insured commercial construction company serving Miami-Dade, Broward, Palm Beach and Monroe Counties and the Tampa Bay area, specializing in complete commercial roofing, build-outs and tenant improvements. We provide an all-in-one construction solution for our customers from start to finish, including: 
WE ARE CERTIFIED IN THE FOLLOWING COMMERCIAL ROOFING SYSTEMS