Review: Chemical Waterproofing Methods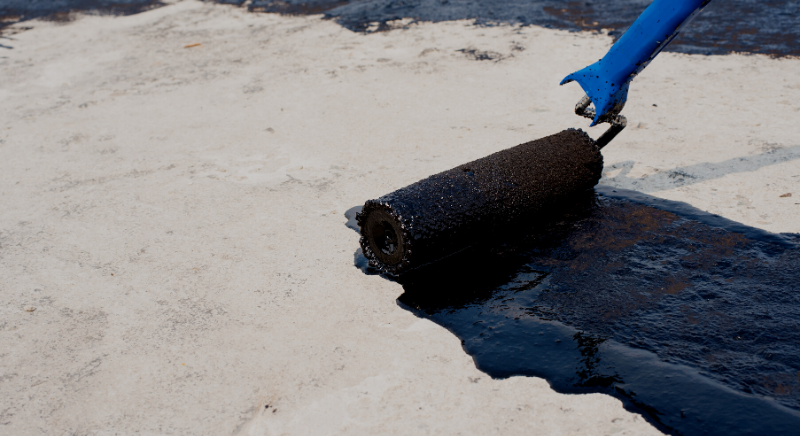 Water damage can be detrimental to any construction; even the most durable concrete structures can deteriorate over time due to weather. Water intrusion can cause a significant decrease in the value of your property in terms of its aesthetic appeal and structural integrity. It can cause damage to the exterior and interior and rot wood. Moisture is also the cause of mold damage, which can also become a health hazard.
CHEMICAL WATERPROOFING IS A VIABLE CHOICE
Chemical waterproofing is becoming increasingly popular as it enables you to prevent these issues while safeguarding production infrastructure and ensuring that your enterprise runs efficiently. The type of work you are performing and the structure you are working on can help you determine the best waterproofing method for your building.
To ensure that you make the right choice, it is best to work with building specialists who can advise you on the best chemical waterproofing approach to employ and carry out the task safely. R&D Construction and Roofing, a leading roofing company, can offer you the best chemical seal coating approaches.
Waterproofing is a way of making a structure or object water-resistant. Among all the methods available, chemical waterproofing is becoming increasingly trendy. This is achieved by using various chemicals that are used to waterproof concrete, paints, paper packaging, electronics, and cosmetics.
There are different waterproofing chemicals available, and below are the seven best chemicals for waterproofing work:
Grout and Epoxy Injection: This stops cracks from spreading and sealing the area. The synthetic substances are infused into the cracks or drilled into the surface to embed the material.
Vinyl Ester Resin System: This protective coating is put on concrete surfaces to protect them from acid and corrosion damage. The resin's chemical characteristics provide waterproof barriers that safeguard against moisture and water damage.
Polyurethane Liquid: This chemical barrier is used to waterproof roofs and other exposed surfaces. However, it can be expensive, and de-bonding membranes may form, causing the entire process to fail.
Polyurea Coating: This is a water-resistant, abrasion-resistant, and highly long-lasting fiber with antibacterial properties.
Bituminous: This is suitable for protecting concrete foundations from water and is also known as asphalt coating.
Crystalline Waterproofing: The chemical makeup of crystalline waterproofing allows it to withstand the effects of essential components that cause corrosion, such as CO2, NO2, and CO, as well as water damage.
Permeability-Reducing Admixtures: PRAs help decrease dry deformation, shield upon melting and freezing, and lessen chloride-ion effects in concrete by tightening sealing.
There are many different types of waterproofing to choose from. Our roofing experts are here to make this process as painless and comfortable as possible. We take pride in earning the business and trust of every person who works with us. Our roofing company truly gives you the most durable and cost-friendly roof possible. We are dedicated to establishing enduring relationships with our clients by providing outstanding roofing services in Florida.
R&D Construction and Roofing is a licensed and insured commercial construction company serving Miami-Dade, Broward, Palm Beach and Monroe Counties and the Tampa Bay area, specializing in complete commercial roofing, build-outs and tenant improvements. We provide an all-in-one construction solution for our customers from start to finish, including: 
WE ARE CERTIFIED IN THE FOLLOWING COMMERCIAL ROOFING SYSTEMS